Heal your wounds and find your true self
Do you want to know more about yourself and discover why some relationships are easier than others? 
This is a workshop of self-discovery. It will introduce you to the five emotional wounds, unconscious for the most part, that you have been harbouring since childhood. When these wounds are activated, you protect yourself by creating masks to not suffer. These masks result in behaviors and attitudes that prevent you from being yourself and deeply affect your relationships. 
In this workshop you will learn to:
Discover the 5 wounds of the soul - the rejection, abandonment, humiliation, betrayal, injustice - and where they come from;
Identify five masks that hide those wounds
Understand the behaviors and attitudes associated with the masks
Discover the hidden forces behind the masks
Use this knowledge in your daily life
Comments from some participants who attended this workshop in the past:
"I am now able to express my fears in order to release my masks and therefore understand myself better and get back my individuality."
"Now I know what my dominant mask is and I have the tools to heal."
"Once I identified my wounds, I realized that I was exactly like my mother. I now know what to work on and I am ready to do it to start the healing process."
Duration : 2 days

Price : 325 $CA (+ taxes) or 325€ 

(Many discounts are available

)
Online WEEKEND workshop on March 20-21, 2021
(from 9AM to 4:30PM, eastern time zone)
We're sorry, but this workshop has been canceled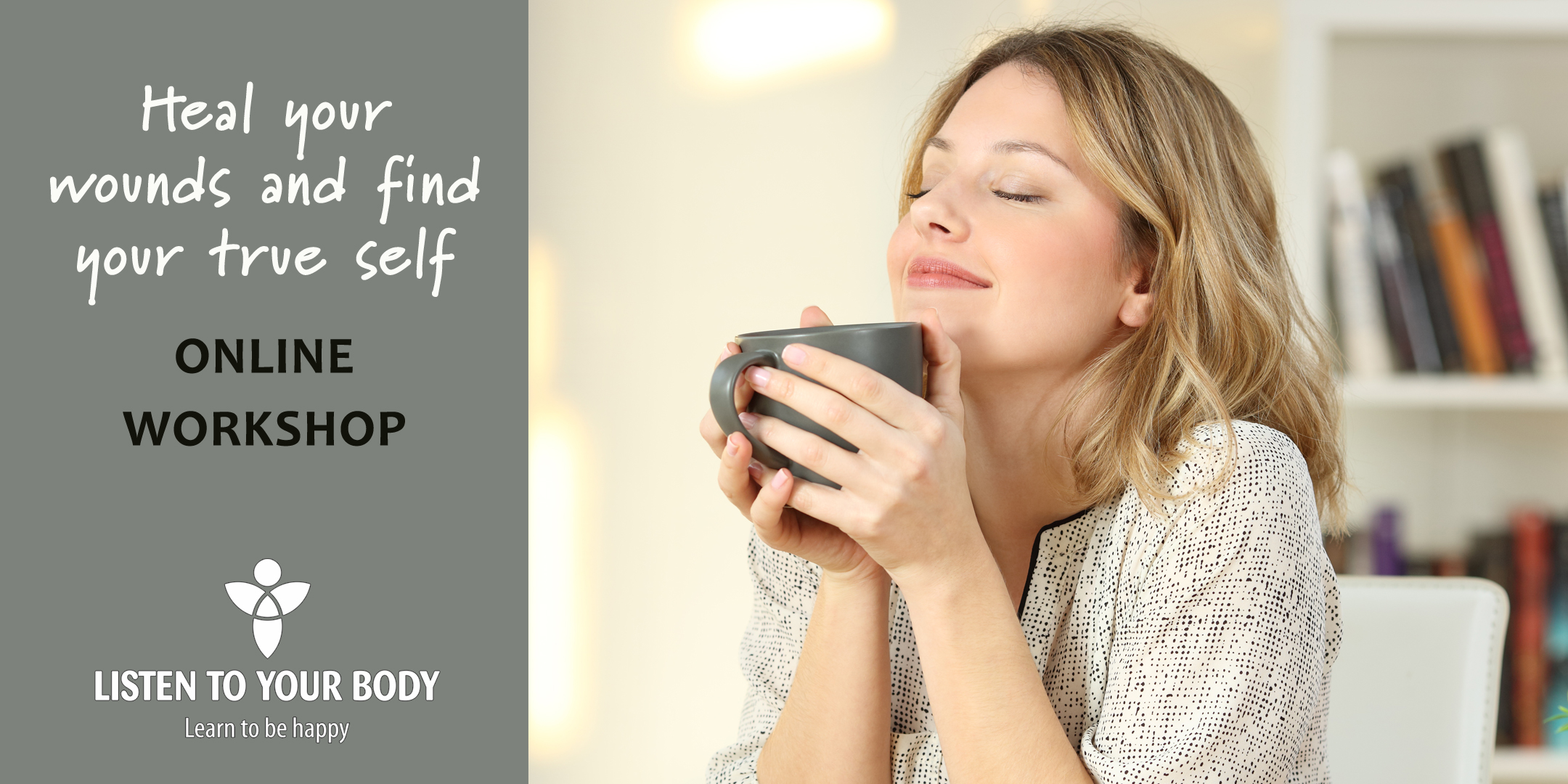 This workshop is also scheduled to be given in French or translated from it in other countries. Click here to see when it will be given.
If you would like to be informed next time we plan a workshop in your area or country, please fill out our contact form.