Be in harmony workshop
The dynamic and practical teachings of the BE IN HARMONY workshop can help all those who really want to IMPROVE their quality of life. This one of a kind opportunity provides you with a solid foundation to pursue what you want out of life. 
Part 1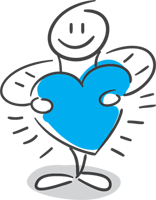 BE IN HARMONY
with yourself
Identify what your current needs are and how to satisfy them in order to feel good and be happy. Step by step, you will discover a number of different tools, including the important step of discovering how much you really love yourself.
You will learn, among other things, how to…
identify the fears and beliefs which serve as stumbling blocks to your happiness;
discover what is preventing you from being who you want to be;
deal with dissatisfaction and reach serenity;
use the tools that are simple and necessary to be in harmony with yourself.
Dare to take the first step and come learn how to be in harmony and love yourself!
Part 2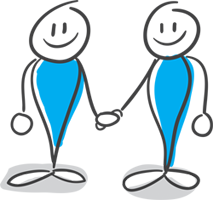 BE IN HARMONY
with others
Identify why your relationships and the situations you find yourself in are not always as you would like them to be. Then experiment and discover, step by step, what is possible so that you can establish healthy relationships and reach a state of well being with others.
You will learn, among other things…
the real sense of responsibility, which will free you from feelings of guilt;
the importance of making agreements, but also allowing yourself to change your mind.;
to identify the source of the emotions that damage your relationships and how to deal with them;
two proven methods to improve your relationships.
Use your difficult relationships as a springboard towards better well being!
For 35 years, thousands of people have decided to transform their lives with the help of our tools. You too can start today!
What are past participants saying about it?
Mark hosted a wonderful seminar that was both challenging and rich to the extent that I am still mesmerized about what happened. I found the content highly relevant and profoundly transformational.
I took part in the "be in harmony" workshop, which was held in English and online in May - and it blew my mind. It took me 2 weeks to integrate the content and I am now seeing my life change - slowly but steady. It was a wonderful experience.
I really appreciate how clear our teacher Marc was for me. He is truly an amazing teacher! I cant wait to attend to more of his classes.
Wonderful! I am taking away a new perspective on my life! Could not be better
I'm always amazed by simplicity and profoundness of the school.
I loved the experience! I learned so much about myself. I wish they taught this to us in school while younger. I am grateful a workshop like this exists. 
Duration: 2 days from 9AM-5:30PM  OR 4 sessions of 3.5 hours (1 per week).
Price: 198$CAN for online workshop (or 225€/225USD if workshop is given in person in countries where translation is necessary.
If you've already taken this workshop or the Listen to your body workshop, you can register for free.


Get to know our teacher M-A Rizk and let him explain in his own words how this workshop can help you
This workshop will be given online in 2 different formats. You have the choice between a weekend format and four Tuesdays from 12:30PM to 4PM (eastern time)

Online 4-TUESDAYS workshop : May 4, 11, 18 and 25, 2021
(from 12:30PM to 4PM, eastern time zone)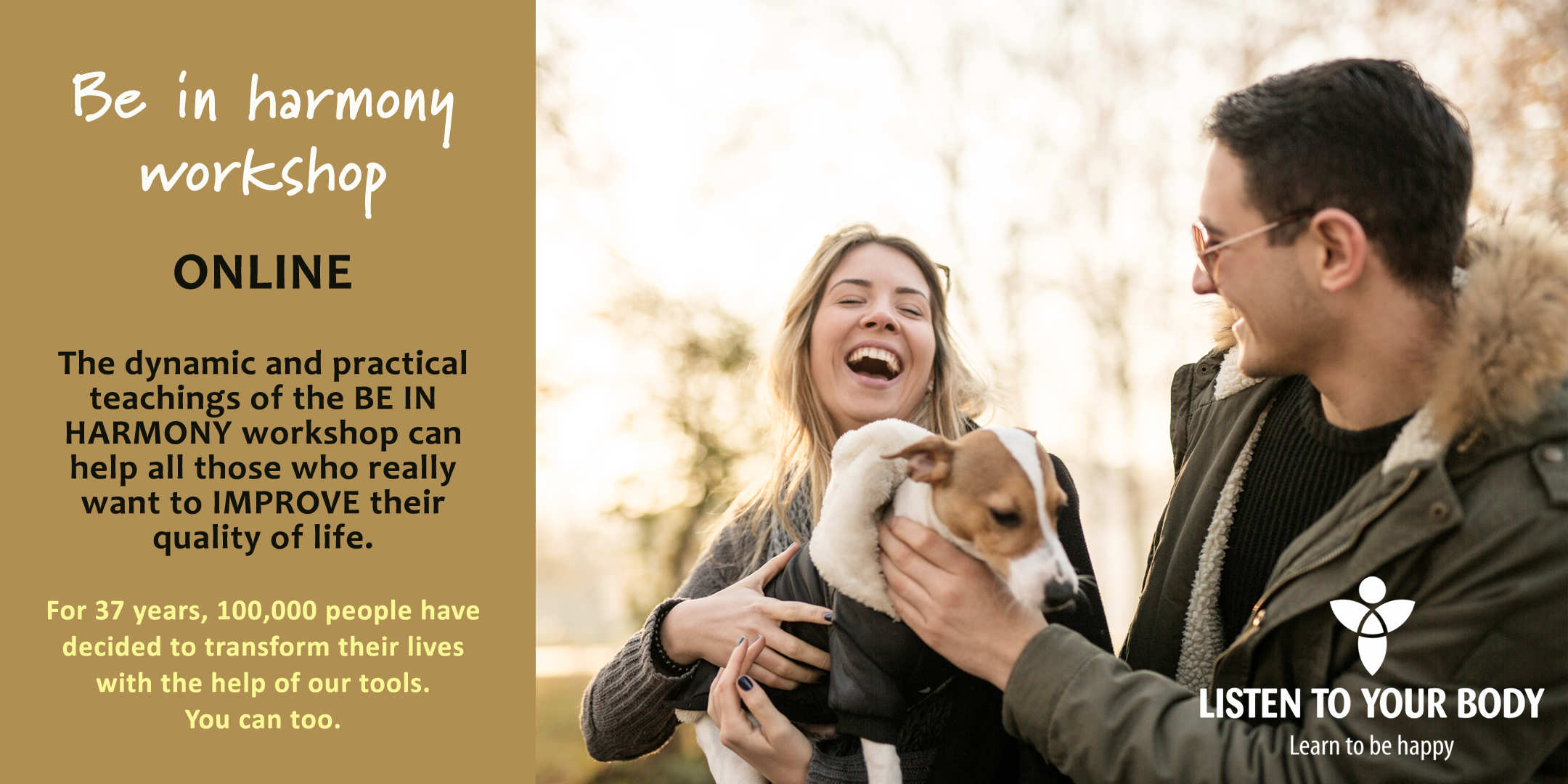 Online WEEKEND workshop on September 11-12, 2021
(from 9AM to 5PM, eastern time zone)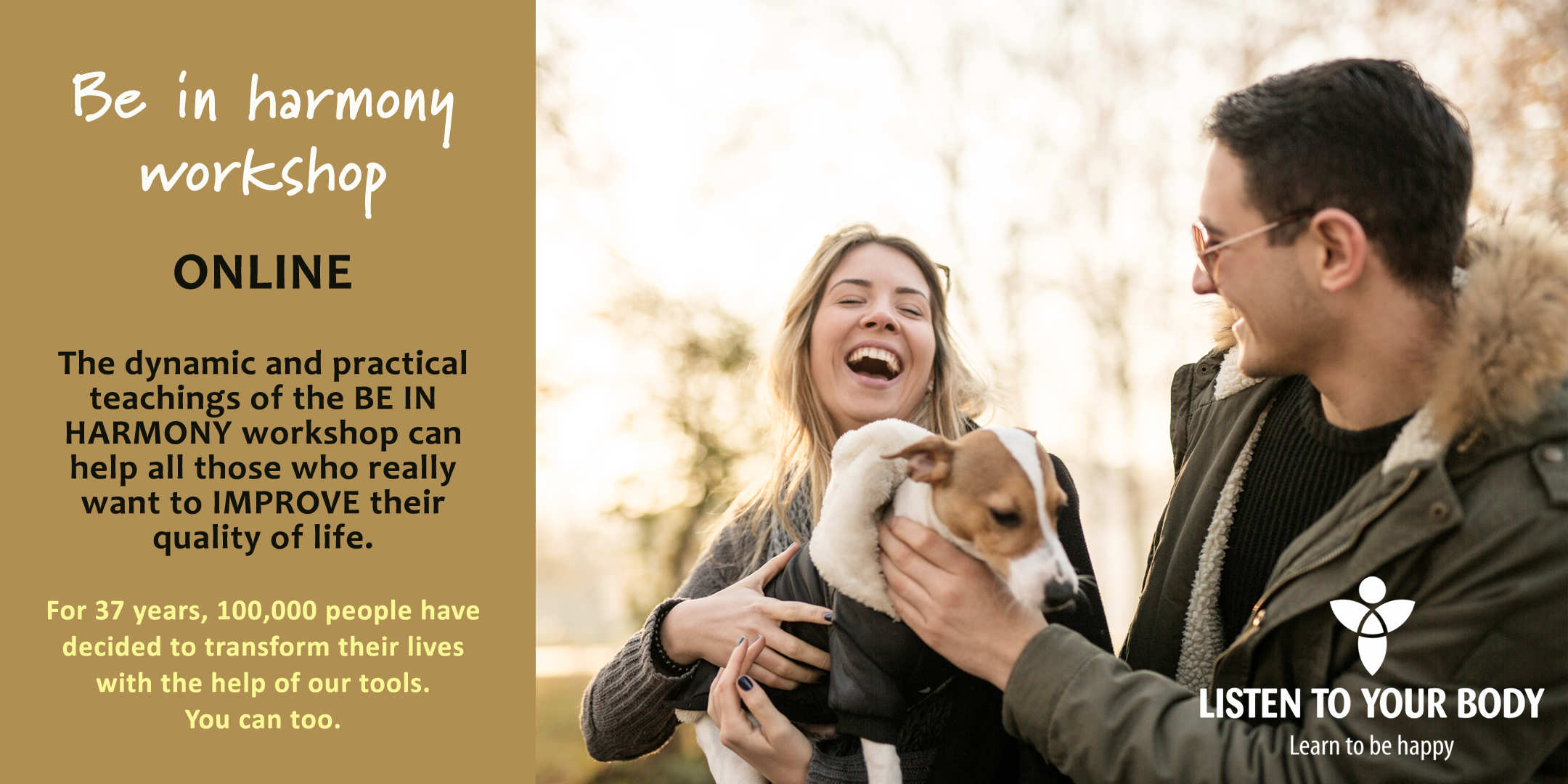 Online 4-Tuesday workshop: september 28, october 5, 12 and 19, 2021
(from 7PM to 10:30PM, Tokyo time.)