Complete personal growth program
 

An extraordinary personal path

Do you have the life you want?
Do you dare be yourself at all times?

We offer you a program that goes to the source of all problems, empowering you to have what you want out of life on all levels (being, doing and having).

We are an educational institution that has been certified by Human Resources and Social Development Canada (HRSDC).
We are sorry, but this program has been canceled.
All workshop are given ONLINE
Phase 1
Be In Touch With Your Inner Self
Prerequisite: Be in harmony workshop
This phase helps you identify what's preventing you from creating the life you want and also what's keeping you in dissatisfaction and/or suffering. It will also allow you to regain control of your life by identifying your REAL needs, by learning to listen to your mental, emotional and physical bodies. You will then be able to go towards what you want to be, do and have in your life.
9 workshops included in this phase (one per month):
Click on each one to discover them.
Price: 2925$CA/2925€

Expand this to read testimonials
I discovered the Discover and Trust Your Inner Feelings workshop. I was very curious because I couldn't understand "feelings" and how this workshop could help me. I finally understood why I couldn't because since I had cut all my feelings off since my childhood. What a relief to know that it's normal to be sensitive, I only didn't allow myself to express that sensitivity.
With the gentleness of the teacher, I was able to access this sensitivity and accept that I can have the right to let go of my control and find my inner child.
I was finally able to shed all the tears of my innerchild who held back so much, I was able to talk to my mom with whom I was angry and understand how much she loved me.
I am 56 years old and this is the first time I have found peace. In these workshops there emanates a love of oneself and others that helps us open up without fear of judgment.
My life has changed since the BE IN HARMONY workshop. I learned to create my life and at each workshop I have the tools to continue on my path.
I advise everyone who cannot find meaning in their life and who suffers from not loving themselves to do the same.
Martine
---
I just finished my first phase. The nine workshops have taught me to know myself and to have a different vision of myself. I now live and fully savor every second of my life. I feel peace, harmony and a new balance within me. Certain fears are still present for the moment. However, I know what is going on, so I can accept them.

Thanks to the workshops and the consultations, I am able to better understand each workshop  and correct or confirm what has been learned in theory and assimilate through practice.

Mario
---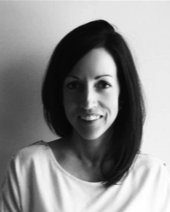 A lot of water has flowed under the bridge in the last 9 months, the day I registered for phase 1 of the program. Wow, what a distance I've come! I see all the positive changes in my life. My journey was not without pitfalls. Sometimes it's difficult, it stirs up old, unresolved things inside and brings you into uncomfortable areas.

Despite this, I have only good words for this school and the teaching style. I have always felt welcomed by my peers and especially by teachers and assistants. That's the strength of this school.
In addition, meeting one weekend a month in an environment where you can be yourself, without judgment,
listening and sharing is priceless. I felt empathy, compassion and love from each and every one and that is the key to evolve. Being a teacher in life, I very much appreciate the variety of methods used to help us realize who we are. Through the readings, workshops, individual or team exercises, after-class practices and individual meetings, I find the program complete and effective. The Listen to Your Body school has proven itself for many years and I am proud to have completed my phase 1. I am enthusiastically continuing phase 2!
 
I would like to thank the whole team who work hard to make this school a success!
 
Marie-Eve
Phase 2
Be In Touch With Others
Prerequisite: Phase 1
This second phase empowers you to clearly identify the causes of your conflicts and your relationship difficulties. The nine workshops allow you to acquire the necessary knowledge and the effective means to reestablish satisfactory and lasting ties. Click on each workshop below to read more details on how this phase can change your life (really!).
9 workshops included in this phase (one per month):
This phase will be given LIVE and ONLINE starting in January 2022.

Price: 2925$CA
Canadians can deduct the workshop fees
of our training from their income tax
(CANADA REVENU and REVENU QUEBEC).
Important details
This program is designed to help you make gradual but long-lasting changes in your own life. Once these techniques are learned and the transformations have begun, you will be able to help others better their lives also.
After you take a workshop, you have the option of completing the suggested exercises and having a one-hour personal telephone or skype session with one of our counselors at extra cost (60$/55€ each). These sessions help you integrate what you learn in each workshop with what you're going through in your day-to-day life. There is an hours' worth of reading to do before each workshop. So together: the reading, the workshops, the written exercices and the counseling sessions, this program is all you need to make LASTING changes in your life.
Toward the end of the first phase, you can decide if you want to continue on to the next. In other words, registering for the first phase doesn't automatically mean that you will continue with Phase 2.
You may also take any of the workshops if you are unable to register for the full training. There are 18 workshops to choose from. All students will receive written exercises to do after each workshop.